We have three cards to share today, and each one features a unique tip that you can add to your papercrafting repertoire.
If you'd like a card with simple lines and a subtle touch of color, try the markering technique featured on the Happy Easter card. Simply use Stampin' Write Markers to color directly on the rubber. This gives you perfect control over the depth of color in your stamped image; it also lets you easily incorporate more than one color for a clean, sophisticated look.
Go bold with Melon Mambo and Pool Party, as we did with our Sweet Friend card. Pro tip: Birthday Bonanza Designer Series Paper isn't just for birthdays! We love how it makes the Melon Mambo Cardstock pop.
The adorable You Brighten My Day card features the Distinktive Full of Happiness Stamp Set. The varying rubber densities give your image depth and complexity, making it super fun to stamp with.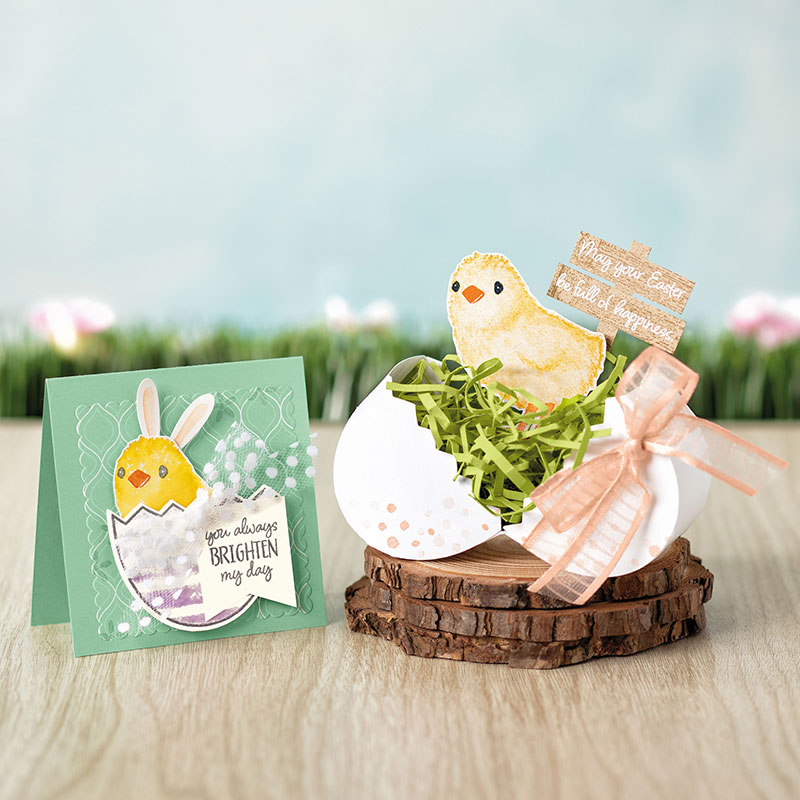 The Paper Pumpkin team knows that everyone's clan is unique. With that in mind, we provided sentiments that would include anyone in your life who feels like family; for instance, "brothers" and "sisters" who have helped you along the journey of life.
 For April, we created a fun, family appreciation themed card kit that would make it easy for everyone to share their hearts with those they love most: mom, dad, daughter, son, sister, and brother.
Be sure to click on the new catalog links on the right side of this blog! Check out all the gorgeous supplies!
New 2020-2021 CAtalog coming in May! woo hoo all you have to do is place a 75.00 min order this month by April 22, and I will have a catalog sent to you
Have a Creative Day!
Please Click on the shopping cart to place your STAMPIN UP! online order. All orders are shipped using UPS directly to YOU!

Celebrating 16 years with Stampin Up!