Want a creative way to keep your memories? Do you remember taking that wonderful flower you found as a kid and pressing it in a book? I sure do, I have been doing that for years and have even taught classes on it!  This is a gorgeous way to showcase not only your pressed flowers but stories from your life!!  We all love reading stories written by our ancestors, start yours today!
With the Pressed Petals Journal, the options are endless! With a debossed cover just waiting for your creative touches, this little journal is perfect for capturing life's little pleasures. You can even add pictures, decorate the inside, and with sheets that are easily removable, and they are simple and lovely gifts for the special people in your life.
And when you get the Pressed Petals Suite, you can enjoy the journal as a part of the suite. Tell your friends all about how this versatile product is perfect for any occasion! Feel free to share this blog post with them!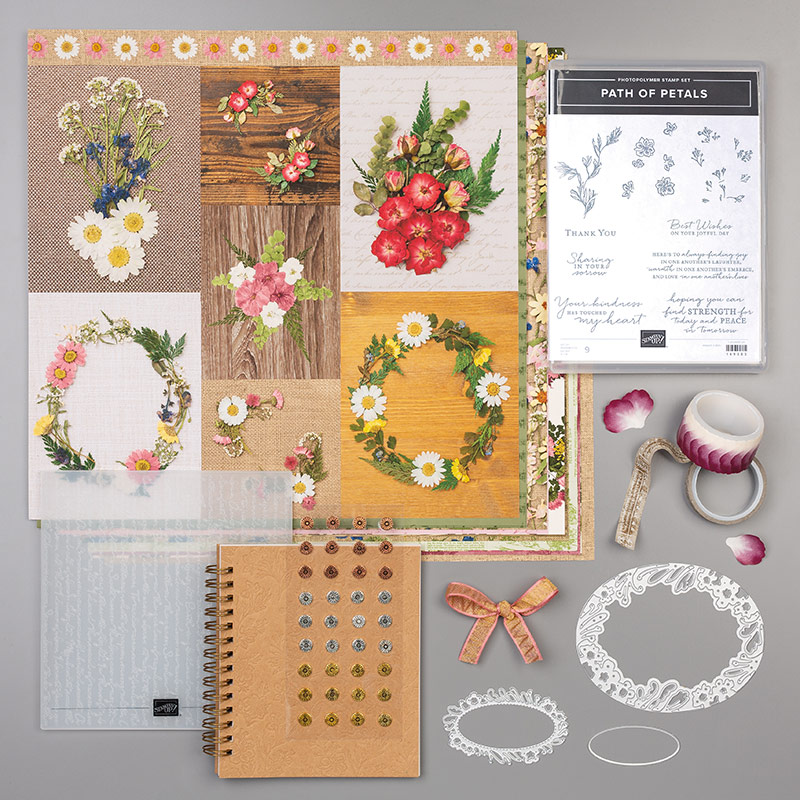 Be sure to click on the new catalog links on the right side of this blog! Check out all the gorgeous supplies!
Have a Creative Day!
Please Click on the shopping cart to place your STAMPIN UP! online order. All orders are shipped using UPS directly to YOU!

Celebrating 15 years with Stampin Up!