Today I want to pay tribute to a woman who taught me to make jam, can in glass jars, QUILT, deadhead annual flowers, work in a garden, as well as many many other things.
Her name is Donna Gamble. She was my first Mother in Law.  This is a photo she sent me back in 2013. She made the beautiful quilt and wanted to share it with me. I have several photos from the past of her on the ranch, with my kids (her grandkids) with me and with her quilts but with all the packing going on here to move I cannot access them to share-  I wasnt a very good pen pal but when I did write, she always replied. For years she would mail me obits of people we knew, my relatives or people from the past.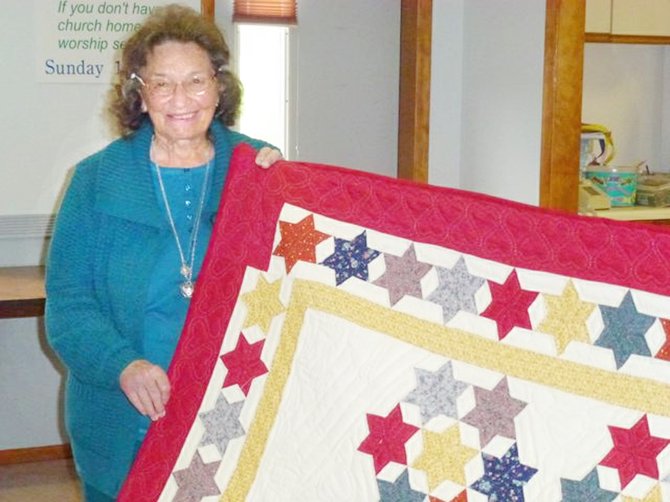 We had a lot of fun together , went to a lot of quilt classes, shows, stores, garden shops and more as well as shared a lot of tears and disagreements too! I have and will always appreciate her for what she taught me. Sometimes we have to grow older to realize the impact people have in our lives. And I am truly grateful for her impact in my life.

Your work is finished here on earth, its time for you to rest now. You will be missed and remembered fondly.